The US has the CIA. Britain has MI6. The Catholic Church has Father Dangerous. Kevin O'Brien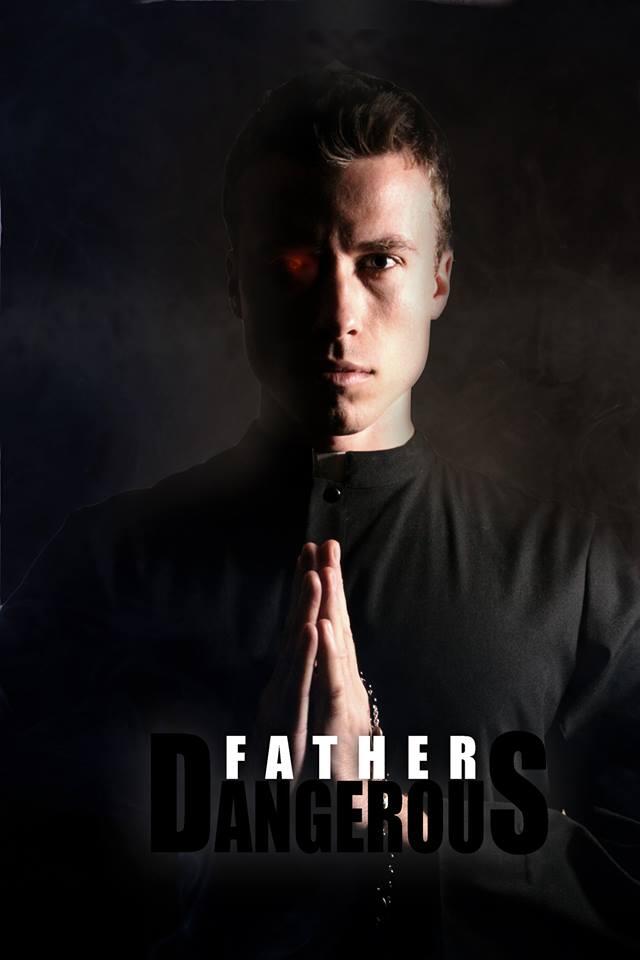 "Be careful, Father. These men are dangerous."

"So am I."
Okay, he's as real as the Six Million Dollar Man (remember Lee Majors? He turned 75 years old in 2013!). But how real is the CIA? We need Father Dangerous! I believe this is one of the real-life priests who inspired him:
 Kevin O'Brien, S.J. @kevinobriensj  Georgetown University
I'f I'm wrong, someone correct me, but this seems like a pretty obvious clue:
The idea for Father Dangerous came from a prop in a play that Kaiser Johnson (pictured in the top photo) and Kevin O'Brien (same Kevin as the photo above?) starred in. It was an envelope that the props department addressed simply to "Father Michael D". They pondered what the "D" stood for, and came up with the only logical solution: Father Dangerous. Much of the development of the show took place on long car trips on rural Midwestern highways during Theater of the Word, Inc. tours.The character of Father Dangerous is based on a combination of two real life priests, one from Minnesota, and one from Missouri.
The story: On the one-year anniversary of his ordination, a young priest has an encounter that will change his life, and the fate of the world, forever. After a gang of Satanists beats him and leaves him for dead, Father Michael Detweiller wakes up in a secret underground laboratory beneath the Vatican, and discovers that an enigmatic Cardinal had saved his life by making him a super-powered bionic fighting machine.
Father Dangerous will be joined in his battle against the forces of darkness by his side-kick Deacon Witless, Sr. Bad-Habit, and Cardinal Bond. Kaiser once tweeted that the action-comedy web series is fun, ridiculous and awesome. The trailer is. I still haven't seen the entire episode, though I've asked the creators where I can buy it. Hello? WHERE IS IT?
Trailer: https://www.youtube.com/watch?v=v_FrJraWGkc
Official Twitter account:@FatherDangerous
Nov 15, 2013, launch date