Freedom's Light Anthology (formerly "Right Turn Only") Call for Submissions:

Your story should incorporate, highlight, or otherwise integrate one or more of the rights, ideas or items brought up in the Declaration of Independence or US Constitution's Bill of Rights (First ten amendments). This can include a story embodying the loss of those rights and ideals, as well as the consequences.

This inspired my own Story #3, coming soon in an anthology started by Tom Tinney, continued by Matt Margolis.

Tom Tinney has published numerous Science Fiction, Flash Fiction, Fantasy and Biker stories. He writes: My time in the service (USAF), and riding with a rougher crowd, has left enough skeletons in my closet to crush a small car. My political slant, biker attitude/lifestyle and previous experience editing a motorcycle magazine, along with homegrown writing skills, have led me to producing and contributing numerous stories and articles from a mix of genres to various media outlets (Science Fiction, Fantasy, Biker, Detective and technical)…. Fans can also read ongoing WEBisodes of my "PULPED!" SciFi/Detective Noir series on my website: http://www.TomTinney.com

I look forward to seeing what other authors wrote in response to the call for submissions. Proceeds will be donated to charity.

Synopsis
"Credo Man" is the third story about a time-traveling German who tries to save as many people as he can from the ash heap of history and restore them to a new time and place in a far-off future. He likes being seen only from the Point of View of others, but secretly wants to star in his own novel, but then he'd have to tell what he saw or did in WWII. Oops. Better to shine the spotlight on Sally Burger, a sensible woman, except for that fantasy she never outgrew where she runs away from home. How much trouble can a middle-aged mother get herself into, anyway?

Bio
Carol Kean grew up on an Iowa farm and became a world traveler without ever leaving the house, thanks to library books. She earned a degree in English and worked as a tech writer for a bomb factory, then for Collins Radio when GPS was in its infancy. She married an electrical engineer, raised three kids, read more books, and wrote a novel. Then the internet happened. Now she greets people from all over the globe every day via Twitter without ever leaving the house.

Call for Submissions has closed, but Liberty Island is sure to invite more stories centered on certain themes for the online magazine.

1) Stories will need to be 2500-7000 words.
2) We will be looking for 20-30 stories (Like to exceed the 100,000 word total).
3) Authors may submit more than one story for consideration. Stories will need to be completed within 90 days of idea submission.
4) All work must be new and original for the anthology. No previously printed, published or publicly available work.
5) The authors retain the copyrights to their work, but will agree not to republish the stories used in the anthology before or up to 12 months after the publish date of the anthology.
6) The Genres may be narrowed as possible submissions get codified. We will not be doing any romance/erotica. An overall theme might be part of the discussion. Instilling, highlighting or running with Conservative/Libertarian ideals, views and rebuttals should be part of the work…without getting "preachy".
7) Authors will do a serious pre-edit of their stories before submitting. The anthology editor will be looking to clean up work, not do full blown edits. Stories with too many editing requirements may be removed from consideration ….
carolkean
Liberty island is the brain child of David Bernstein and Adam Bellow, with the help of Jamie Wilson, Abbey Clarke and a team of creators who range from atheist to pagan to Catholic, Libertarian to Tea-Party Conservative. Perhaps the one, sure thing we all have in common is devotion to the ideals of individual initiative, free enterprise and the profit motive, i.e., getting to keep the fruits of our labor and sharing at our own discretion, rather than that of big government.
   Adam Bellow,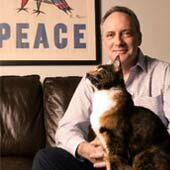 son of *the* Pulitzer winning author Saul Bellow, has been a nonfiction editor for 25 years and vice president/executive editor for Doubleday and HarperCollins. "I noticed that a lot of conservatives–alienated and excluded from mainstream popular culture–were starting to write and publish their own fiction. Not only that, the same thing was happening in popular music and video. Together with a small group of friends we hatched the idea for…
View original post 3,696 more words