Meet Me In the Limelight by Carol Kean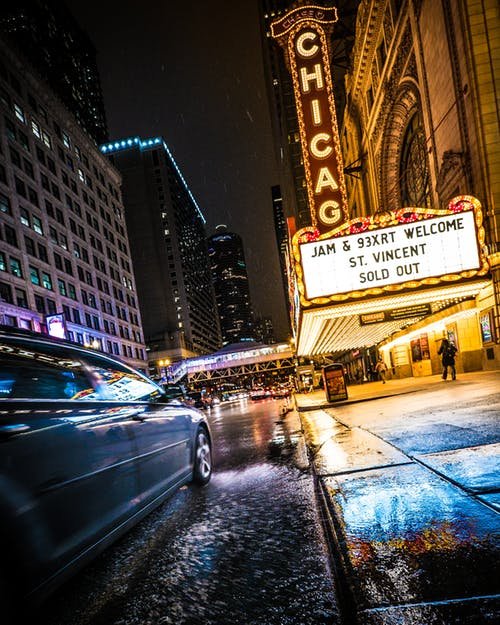 source
Meet me in the Limelight,
he said, and there was a lot of background noise, so I when I asked where the hell that was and what the hell he meant by it, it sounded like he said the castle, and I knew Harley was stoned out of his gourd. Musicians.
Sure he was cute. That long, unruly hair and little-boy mischief in his eyes and the slender build all those underfed rock stars had. And young jazz musicians like Harley, all sinewy arms and long, strong fingers from plucking that bass.
Q: What do you call a musician without a girlfriend?
A: Homeless.
---
It was an old joke but a good one.
Sure, meet him in the limelight, give him another chance. He'd stopped squatting a long time ago and had a nice carriage house with five other musicians now, but that wasn't the point.
The cordless phone was still in my hand. I walked it back to the kitchen and caught myself gently putting it back like I was putting a child to bed. And that's all Harley McSweeney was. A boy who'd never grow up.
The little black dress would be just right for my date. The staple of every smart woman's wardrobe. How to accessorize tonight? A cold, wet wind from Lake Michigan and a drizzle of rain out my brownstone window decided me. Heels, yes, but not sandals. Silver, gold, faux pearls? Jared was an architect, into the Old World look. I settled on Grandma's rhinestone necklace and earrings and her wool cape with the mink collar. The PETA activists would have me stoned, but the minks were already dead, and so was Grandma, and the cape still looked regal.
Jared was already there, waiting at the cafe,
and I got there a minute before seven. So punctual! So much better than Harley's chronic lateness. His wardrobe was spotless and new but never as awesome as Harley's.
Harley. He could wear any out-of -find from a consignment shop and it would look amazing on him. Tall, with high cheekbones, and that underfed musician slenderness, he could have made his fortune as a fashion model. In high school people would ask him where he got that incredible paisley shirt or those white leather shoes and those mind-blowing tight purple pants. Grandpa's Closet, he'd say. Where's that? Ha. When Harley's distinguished grandpa died, Harley was the only grandson who fit all those nice clothes. At school, others tried to copy his look but nobody else could pull it off like Harley did.
Everyone said we were the couple most likely to marry from St. Francis High, Harley with his elegant musician look, me with the vintage film star look, thanks to my grandma. Harley got a degree in music; I got a degree in marketing along with art, and I had a real job at an art gallery. Which is where I met Jared.
Jared had money to buy his own dinner. And mine. He insisted on paying everything, even the tip.
On our way out we passed a skinny guy playing a sax under the canopy, out of the drizzle of Chicago in almost-October. I stopped and tugged Jared's sleeve even though he hated jazz. And buskers. Anyone blocking his path on the sidewalks hoping for coins and dollar bills in their instrument cases had best stay out of Jared's way.
I tossed a dollar into the man's sax case. He'd just finished something I didn't recognize, probably an original composition, because Harley had dragged me to so many jazz gigs, I knew the "Fake Book" meant The Real Book and I knew all the jazz standards in it, to the point I could recognize them even during some of the wilder improvs. Harley once had a very well known trumpeter play Happy Birthday for me when I turned sixteen and I didn't even recognize it as Happy Birthday. That's how improvisational these guys get, and the more seasoned they are, the more liberties they take.
"Thank you," the sax player said.
Jared stared ostentatiously at his ostentatious watch.
"You're really talented," I said, squaring my shoulders as Jared took his turn tugging my sleeve. Er, cape. "I'll bet you know of a young jazz bassist named Harley. He's jammed all over Chicago with some of the last of the old gang who played with Miles Davis and all them."
The man tipped his head back and laughed, his teeth straight and white, his dark skin glistening with that mist. "Oh, do I know Harley. He's going places. Fact, he scored a gig at the new Limelight."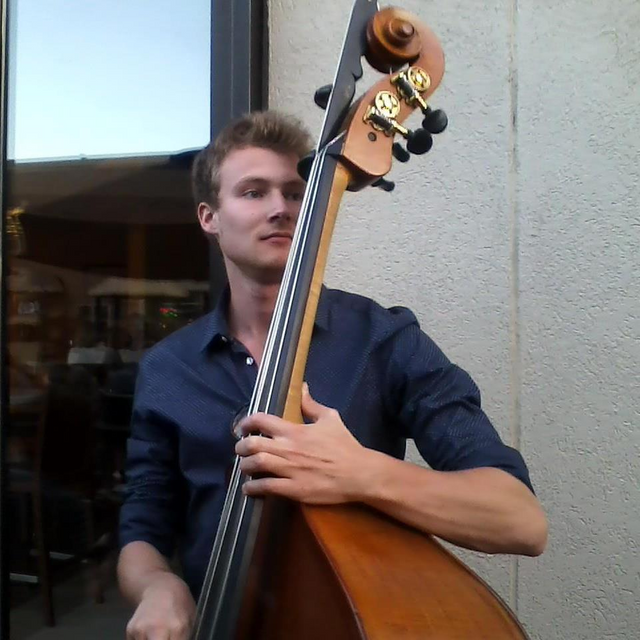 Miles at 25, photo by his mother
Jared yanked, and I gave him the snake-eye. "Hold on. Did you just say the Limelight?"
"Yes Ma'am. Night club that started in Florida, with spin-offs in London and Atlanta and New York. Now us!"
"It's in the old Chicago Historical Society building," Jared said. "Looks like a castle. On the corner of Dearborn and Ontario."
"Ooh, I'd love to see!"
Jared went stiff. He knew about Harley. Hell, everyone knew about Harley. Most of the CDs I played were songs Harley burned at home after recording himself on some multi-track system he bought from the estate sale of a dead musician.
Meet me in the limelight, Harley had said with his usual calm, but I'd heard the sweet, hopeful note of cajoling in his voice and those undertones of vulnerable little boy, and I wasn't falling for that again.
So I had told myself a thousand times before.
"I have tickets to the game," Jared reminded me. The pissy look on his face and the way tried to dress but fell short and the way he showed off his watch and his ability to pick up the tab–suddenly I couldn't fathom another minute with him.
Not when Harley was a cab ride away in a castle in the limelight.
"Jared, go on ahead without me. You can scalp my ticket on the sidewalk." On impulse, I fished a five from my vintage clutch purse and tucked it into the sax player's shirt pocket. "Thank you for the tip," I said.
A cab slowed down for a red light. The rain-wet streets glistened and a chorus of tires made that awesome sound you only hear in cities. The sax player took up a familiar melody, "September In The Rain."
"Hannah!" Jared shouted as I hailed the cab, got in and shut the door. He slapped the window. "Hannah. Seriously?"
"Seriously, thanks for dinner, Jared!"
"Where to?" the cab driver said with an easy smile and all the time in the world.
"The Limelight."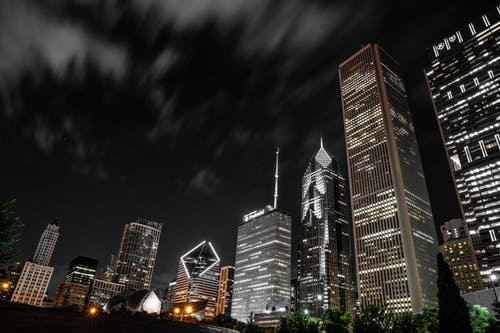 source

Check Out The @FreeWriteHouse Prompt Of The Day By @MarianneWest