Her. Jack wanted her to meet someone, and it was a her. Sarah pocketed her phone and watched as two figures skate-walked toward her through the snow and ice that would never stop a northerner or a Derby goer.
What the–
The little blonde from Register Six!

source
"Mom, meet Suzi,"
he said. Her hand hovered in the air but Sarah could only see her eyes. Those arresting, unforgettable eyes, pale blue with a dark ring around the iris. Layne knew the terminology for it. "What makes a pretty blue-eyed blonde even prettier," he said, "is the limbal ring. It's completely unconscious, the way we all judge one face more attractive than another."
---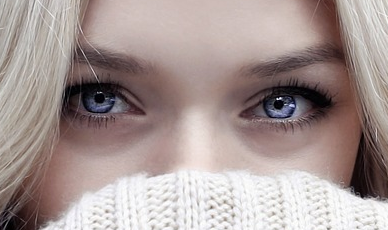 source
Suzi wasn't shy.
When Sarah failed to extend her hand, Suzi gave her a quick hug and big smile. It quickly faded as she said, "I'm so sorry about Layne. He did so many little things to cheer me up after my mom died. I just can't even begin to put it all into words."
Jack draped an arm around Suzi. "You know the story Mom. The woman who fell off her bicycle…?"
Layne the brain surgeon had a million stories. Sarah just shook her head.
"Mom was such a fitness fanatic. One day someone found her on the bike trail, face down, and Mom had no idea what she hit. Just that an impact had sent her through the air and–" Suzi caught herself. "Oh God. I'm sorry."
Layne and Rocko had gone airborne when that texter rear-ended the old Dodge. "Go on," Sarah said. "I'm a farm girl. And an E.R. nurse. You don't have to worry about triggering a meltdown."
Suzi's small sigh clouded the air like smoke. She continued: "Mom dusted herself and rode home, showed us her scraped elbows and knees, and said she was fine but for a bruised ego. And we believed her. Until she lapsed into a coma right before dinner. Layne was on call that night. A blood clot had formed in Mom's brain. She died before they could start surgery. Subdural hematoma."
Suzi's sentences fell like hammer blows. Her voice was calm and neutral but the pain that edged her words was all too familiar.
"Dad recognized her years later when he came in with Rocko. Said he'd know those eyes anywhere," Jack added.
"He had a photographic memory," Sarah said. "See a face even once, and he'd remember the name and the place and time of day and an hour-long story to go with it. Funny. He couldn't seem to remember that he'd told us the same story a hundred times already."
"Or maybe he didn't trust us to remember his stories, so he kept repeating them." Jack always made excuses for his dad.
It was possible Layne had mentioned the story of the blonde at Register Six while Sarah was doing dishes or chopping wood or feeding dogs, and she'd tuned it out.
"He was so bright and so full of fun," Suzi said. "No matter how bitterly cold or stinking hot and humid it was, no matter how long the line at the register, he would just smile and strike up conversations with strangers, and leave a kind word to anyone. If a clerk was grouchy, he'd go out of his way to be nice. He could get old Edna Schneider laughing and smiling. Now that takes a special kind of magic."
Finding magic in the mundane.
That was it. That was how a wacky, zany, impulsive, reckless big spender like Layne Davis had conquered the heart of Sarah Savage.
She turned her gaze to Jack. Their only son, just as her brother Jack had been the only son, and there was so much of him in the nephew he never lived to see. There was a lot of Layne in that boy too, but a mother can see the good in her son and turn a blind eye to any shortcomings. For some reason, a husband's shortcomings were far too easy to see, while the good was harder to remember.
"It was by her eyes I found her here," Jack said. "Dad had described them well, plus he'd fronted her the money for that butt-ugly brown Fairlane." He waved a hand toward a derby car. "She was all over Kevin Klunder's 1979 Monte Carlo. Hell, I wanted to buy it and restore it, but he wants to smash it."
"Bad memories of an old girlfriend who cheated on him in the back seat of that car," Suzi said.
Ahh. And that was the magic of the derby. Mostly it was just simple fun, but for too many of the drivers, it was therapy. Better than a thousand dollars an hour for a shrink.
Suzi was a derby driver.
Layne had "fronted" her the money to be here. Typical Layne. He'd never ask to be repaid, even after fronting the tuition for students who were about to drop out of two-year programs for lack of funds.
"It don't have to cost twenty grand for a derby car," Suzi said. "Jack is old school. Says you might see us spewing smoke and dragging broken parts around the arena, but we're in the arena, dammit, and we're gonna kick ass."
Dented cars, dented hearts. Sarah extended her hand to Suzi.
"Welcome to our world."
a style of painting and literature in which fantastic or imaginary and often unsettling images or events are depicted in a sharply detailed, realistic manner. — Dictionary.com
Magical Realism
We recognize the world, although now–not only because we have emerged from a dream–we look on it with new eyes. We are offered a new style that is thoroughly of this world, that celebrates the mundane. This new world of objects is still alien to the current idea of Realism. It employs various techniques that endow all things with a deeper meaning and reveal mysteries that always threaten the secure tranquility of simple and ingenuous things. This [art offers a] calm admiration of the magic of being, of the discovery that things already have their own faces, [this] means that the ground in which the most diverse ideas in the world can take root has been reconquered–albeit in new ways. For the new art it is a question of representing before our eyes, in an intuitive way, the fact, the interior figure, of the exterior world. (Franz Roh, Magic Realism: Post-Expressionism (1925).Magical Realism. Ed. L. P. Zamora and W. B. Faris. Durham: Duke UP, 1995. p. 15-32.)http://www.public.asu.edu/~aarios/resourcebank/definitions/
Part 4 was inspired by this news item: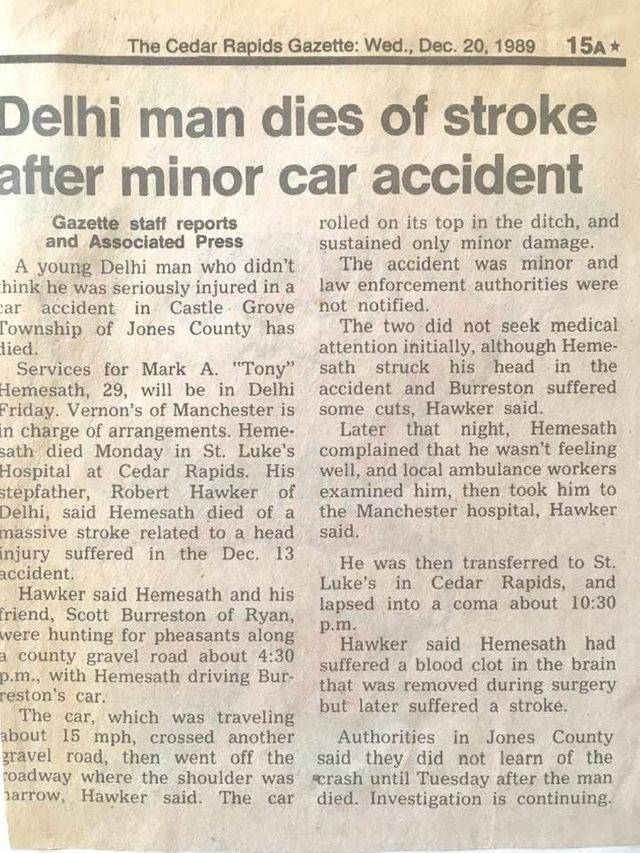 and this:
"The limbal ring is well-named. Limbis means border or edge, and it's related to limbic, meaning emotion or drives. The limbal ring, seen from inches away, is an intimacy zone. Don't flirt until you see the whites of their eyes."
How Big Is Your Limbal Ring? | Psychology Today
And of course THIS – the daily freewrite prompt at Steemit!

Check Out The @FreeWriteHouse Prompt Of The Day By @MarianneWest