In Australia, an average 100 people a day, or one person every 15 minutes, are reported missing. This is around 35,000 people a year of which 17,500 are aged under 18. Although many of these are found, there remain around 1600 long-term missing people.  (From the Inside Flap of 'Write About Me' by Melissa Pouliot)
'Write About Me' is the fictional story of a  16-yr-old Annabelle Brown, who ran away from her home in northern Queensland, made it to Kings Cross in Sydney and  vanished forever since. The story is based on a real-life case. Author Melissa Pouliot writes:
Missing persons organisations around the world were keen to make contact with me after the release of my debut fiction novel WRITE ABOUT ME, as I was the first Australian author who was the close family of a missing person tackling the issue through fiction.

       My first cousin Ursula Barwick went missing in 1987, and the circumstances surrounding her disappearance remain a mystery today. Inspired to keep writing about what it means to go missing, in September 2014 I released my second crime fiction novel called FIND ME. The novel is the first instalment of a new mystery-crime series that explores the different reasons people go missing. The AFP National Missing Persons Coordination Centre has endorsed FIND ME for the important role it plays in raising awareness to a new reading audience. As a further testament to their support, the AFP took both WRITE ABOUT ME & FIND ME to the Global Children's Network Conference in the Netherlands in December 2014.

Set in the 80s, FIND ME centres on the life of young policewoman Rhiannon McVee, who starts her career in outback Queensland before moving to Kings Cross in Sydney.

Rhiannon McVee was a fictional character I created when writing WRITE ABOUT ME, as someone I wished my family had known when Ursula went missing. I found a lot of comfort in Rhiannon's character and felt compelled to keep writing about her. If there had been a Rhiannon McVee in our lives when Ursula went missing, perhaps we would have more answers than questions today.

I am now an ambassador for UK-based Child-Safe International and the SafeKnight Foundation, and have endorsed a safety app that SafeKnight developed to help find missing people. I also support the work of the AFP National Missing Persons Coordination Centre, the Australian Missing Persons Register, the Missing Persons Advocacy Network and the Daniel Morcombe Foundation.

@MJ_author   MelissaPouliot  #WriteAboutMe  #FindMe    thewordmintmelissajane.wordpress.com  Global ambassador #missingpeople #keepwriting
Susan Taylor Chehak has brought to life again the story of Paula Oberbroeckling: 
 @stchehak 
February 17, 2014, Susan blogged:   I live an insanely blessed life, filled with dear friends and beloved family, dogs and cats, a highly stimulating career, absorbing hobbies, travel, beauty, warmth, good health and (at least many moments of) inner peace. I want you to also know: I'm deeply grateful for every little bit of it.Around this time of year fifteen years ago, I'd published five novels and I was ready to write a new one. As is my habit, I went searching for a story to get me started. What I found was an unsolved murder, the death of a lovely girl, who I'd known only vaguely when I was in high school. 1970. Cedar Rapids, Iowa. I remembered the story, but I wanted to know more.
So I wrote a letter and made an appointment and talked a judge into signing an order, effecting the release to me of a photocopy of the entire police file on the case. I remember thinking when I opened it and began to read: I have found my life's work.

… At the time of her death in Cedar Rapids, Iowa, during the summer of 1970, eighteen-year-old Paula Oberbroeckling was a beautiful leggy blonde who dreamed of becoming a model. She disappeared in the early morning hours of July 11th, after she'd borrowed her roommate's car to go off on an unspecified errand. She was barefoot and dressed in a light blue nightgown with matching panties. The next morning, the roommate's car was found parked in a red zone near a grocery store, and Paula was gone. Four months later, two young brothers who were on a hike along the railroad tracks down by the Cedar River came upon some human remains and homicide detectives were called in. While rumors flew, the ensuing police investigation brought no conclusive answer to what had happened to Paula.

Although theories have been put forth, still all these many years later, the case remains unsolved.

In 2008, I brought a crew to Cedar Rapids with a plan to make a documentary film about Paula and my ongoing independent murder investigation. In the process I conducted interviews with Paula's family and friends, as well as two homicide detectives who were on the case in 1970, the doctor who was coroner at that time, and others who had been mentioned in the file.

In 2010, I conducted further interviews with several more people who were involved, including the roommate and the man who was believed to have dumped Paula's body in the woods.

In 2012, in an effort to raise the stakes by crowdsourcing further investigation, I published a website and posted there the entire police file, obituary, FBI reports and other documents, as well as news articles, photographs, and my own transcribed interviews, inviting readers to comment and consult. I also built a Facebook page, where we've posted updates and tributes and ongoing group conversations as well.

Next Monday, February 25th, 2015, would have been Paula's 62nd birthday. In honor and memory of her, Foreverland Press published an e-book revealing what has come of my 15 years of research into the circumstances of her untimely death.

What Happened to Paula: The Anatomy of a True Crime doesn't mark the end of my investigation. It doesn't offer a solution to the case. It's neither a conventional novelization nor a nonfiction narrative rendering of what went down. Rather, it's a compilation of raw data, presented in such a way that it tells Paula Oberbroeckling's story, reveals the socio-political realities of that time and place, and invites you, the reader, to follow the threads, make the connections, imagine the scenarios, come to your own conclusions, and in so doing, join me and other readers in this murder investigation.

The e-book will be continually updated as additional data is added and new information comes to light. (Readers will be able to sign up for alerts to these updates as they're made.)

All proceeds will go toward funding what promises to become a powerful collaborative effort to discover and reveal, at last, what happened to Paula. Together we'll come to the truth. Solve the crime. Close the case. Let the girl rest in peace.  Publisher:@foreverlandprss   Owner: @inxpot     http://www.susantaylorchehak.com 
I cannot even begin to convey how much Jody has done for those who have lost a loved one to a senseless, brutal murder, with no closure, no seeing the killer apprehended, tried and imprisoned, and usually, no idea who killed their lost loved one or why.
Iowa Cold Cases is a nonprofit organization providing case summaries for all Iowa unsolved murders and missing persons cases – founded by Jody Ewing.
At Iowa Cold Cases @iowacoldcases you'll find victims' stories and summaries compiled by data from police departments, county sheriffs' offices, Crime Stoppers, newspaper archives, victims' family members and friends, and the Iowa Division of Criminal Investigation's former Cold Case Unit. Cases are cross-referenced by name, year, decade, city, and county to make them more easily accessible to fellow writers and researchers or those who wish to learn more about a specific case.
Case summaries for decades-old cases would not exist if not for the countless journalists who doggedly pursued investigators for details, tracked down public records by shoe-leather reporting, and published their findings in newspapers long preceding today's Internet search engines.
Though no statewide database summarizing all Iowa's known unsolved murders existed online before ICC, we would be remiss in not thanking the hundreds of journalists and law enforcement officials whose dedication to profiling yesteryear's victims made it possible to provide solid source information for the very cases we feature yet today. 
When Jody Ewing first began writing about Iowa's unsolved murders, people would ask if she had a personal connection to a cold case that sparked her interest.

Until 2007, the answer was always no.

On Aug. 28 of that year, 80-year-old Earl Thelander of Onawa, Ewing's stepfather, was cleaning the basement of an unoccupied rental property that had been gutted by copper thieves. Earlier that day, he and law enforcement officials had turned off the propane tank and aired out the house, but when he turned on a blower fan to dry out the basement, it ignited an explosion. Thelander died of severe burns four days later.

Jody has worked as a professional writer — from full-time staff writer to freelancer — for more than 20 years. Her published credits include more than 950 feature stories and articles (approximately 400 of those related to Iowa's unsolved murders and missing persons cases) , the book One Way: Bumps and Detours on the Road to Adulthood, the Amazon Short, Pull, an Iowa Cold Case series for a tri-state newsweekly, an author interview series, and many other writing/editing projects including both original and commissioned screenplay adaptations.

Her Sioux City Weekender cold case series led to her developing the Iowa Cold Cases website, which Jody launched in 2005 and incorporated as an Iowa nonprofit in April 2010. The site now features case summaries for more than 500 unsolved crimes and receives around 250,000 page views per month.

Visit Jody's Bio page to learn more about her work. She has published short stories and novels and co-moderates one of the original and longest-running online writing workshops, Internet Writing Workshop. Jody's photography recently drew the interest of textbook author Nelson R. Cabej, who used one of Jody's nature photos — a baby robin hatching from its egg — for the cover of the textbook "Building the Most Complex Structure on Earth: An Epigenetic Narrative of Development and Evolution of Animals (Elsevier Insights)." 
Alice de Sturler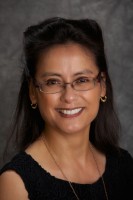 Cold Case Blogger, Indie Crime fiction author
This resource blog profiles cold cases to give the victims a bigger digital footprint. We must ensure that those developing new technologies can find these old cases to see if preserved evidence can be tested with new technology. I also blog about wrongful convictions. 

"Be kind or you will end up in chapter 47 of the Third Mistress" http://tinyurl.com/ptr883m  
Website: http://yourblogcoach.com/  Twitter: Vidocq_CC  Facebook: https://www.facebook.com/defrostingcoldcases
LinkedIn: http://www.linkedin.com/in/alicedesturler
Blog: http://www.defrostingcoldcases.com/
Dave Hoing is an Iowa author who wrote a fictionalized version of an actual cold case  (see my other blogs on Julie Benning, Iowa Cold Case, and two anthologies that include Dave's story Plainview, based on "The Waverly Three").
Crimewave 11: Ghosts (Crimewave Short Story Collections) by Andy Cox
Plainview Part One: The Shoe Store by Dave Hoing
Plainview Part Two: The Blood Cools by Dave Hoing
That's about all I can fit into one blog. More later. Thanks to all authors, bloggers, investigators, and eyewitnesses who never give up no matter how many years have passed.