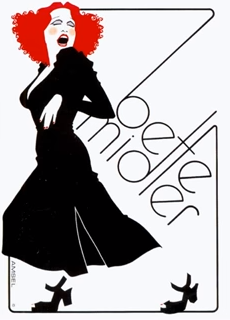 First draft, hand written at age 15 
  Literature 9 | Mrs. Tucker | March 2, 1972
 "Brave As They Come"by Julie Benning
Gina Carr opened her eyes slowly and gasped from the smelling salts. She had just been told that her daughter, her only child, had leukemia. It was a dream, a horrible nightmare.
"I'm sorry, Mrs. Carr. I tried to tell you as best I could." Dr Johns helped her to her feet. "Will you be all right?"
"I–I think so. Doctor, are you sure you haven't made a mistake? Is there really nothing you can do for George?"
"I only wish there was something I could do."
Tears welled up in her eyes. "I know that if there was a way to help, you'd find it. Two years, when she's just begun to live! It's so unfair!"
"Cancer doesn't play fair."
"Don't tell her Doctor, please!"
"She'll have to be told sometime, you know. The sooner the better."
"I know. Goodbye. Thank you for all you've done."
"I'm truly sorry, Gina," he said, walking her to the door.
* * *
George Melissa Carr looked up thoughtfully from her book. She was a lot like this girl. They both had red hair, brown eyes, and a silly name. Wonder what Dr. Johns will say's the matter with me? Probably nothing. Mom's such a worrier anyway. There she was now.
"Hi Mom," she called, sliding down the banister. "Nothing wrong with me, I'll bet."
How Gina longed to say no! Instead she said, "Well, nothing really serious. Just something about your blood not having enough red cells. You'll have to be treated about every three weeks."
"Will it keep me from sports?" One of George's main interests was sports. "I have to be in that swim meet Sunday."
"No, but you'll have to take it easy a while." Gina felt terrible telling these lies, but how could she mar George's happiness?
George looked relieved. "As long as I can stay in sports that's not too bad really. Mom? Are you okay?"
Mrs. Carr looked rather pale.
"Just a little headache." She pointed at George's jacket. "Put this away, will you?"
"Sure. Hey! I have to go uptown. All right with you?"
"Go right ahead, dear."
George flew down the street and to the police station. She sat down and quickly combed her long, curly locks. As far as she could tell, she'd passed.
"Captain Williams will see George Carr now." A young officer smiled over her, then looked surprised as she got up. "You're George Carr?" I thought–"
"I know. My name is just plain George, not short for Georgette or Georgia, either. My father wanted a boy and got stuck with me. Okay?"
He grinned sheepishly. "George." He shook his head. "Silly name for a girl."
When she walked into the captain's office she had to tell the same story.
"Well, well," the captain said with a chuckle. "About your application. Sure you want to take it? It's very dangerous most of the time. You could be murdered, even."
"I could be murdered when I walk out of here. New York isn't the friendliest city I've seen. I really want this job."
"I'm willing to take you on. What have your parents to say?"
"I haven't told them, but they won't stop me. Anyway, I'm past eighteen."
"Come in tomorrow at eight." He stood up and shook her hand. "Welcome to the force, Miss Carr."
"Thank you, sir." Her voice trilled with excitement.
Wow! She thought, walking home. Me, George Carr, undercover agent for the New York Police, Precinct 950. If the kids could see me now!
As it happened, Mr. and Mrs. Carr were far from thrilled. In fact, they disapproved. Highly.
At least they consented. After all, what could they really do? She was old enough to know her own mind.
* * *
George was really happy these days. The guys at the station all loved her. She made everyone feel good with her silliness. She had an apartment all her own, to used when needed "on the wrong side of the tracks." It wasn't a very trustworthy part of town.
Already she had helped bring five nationally wanted criminals, numerous junkies, and petty thieves to justice. Her days had barely a moment free. Also, she had been attending Dr. Johns for treatment. Somehow, she knew she wasn't being told everything.
The Carrs could never bring themselves to mar her happiness. They had decided they would never tell.
But today was different. George was tired of the sorrowful glances on people's faces when they looked at her. Her mother's eyes were often red. Bluntly she said, "Dr. Johns, what's really wrong with me? I want the truth. Now."
Dr. Johns looked away a moment and replied. "Your mother asked me not to tell. She said she'd do it herself."
"Well, she hasn't."
He turned and faced her. "This may sound blunt, but there's no kind way to say it. George, you have leukemia."
"What!" Her voice was a barely audible gasp. The office reeled, and she caught the chair arm. "Leukemia? How can it be?"
"Nobody really knows." He laid a comforting hand on her shoulder. "Don't hold it against your parents for not telling you. They just couldn't."
A feeling of love for her parents suddenly filled her. Always, they thought of her happiness.
"I — won't." George was remarkably calm outside, but inside she felt choked. "How — how long have I got left?"
"A year, maybe two."
"Thank you, Doctor." She ran from the office and blindly to her apartment. She quite thoroughly cried herself to sleep.
* * *
The next morning, George smiled gaily as she walked into the office. She called hi to all the boys and walked into Captain Williams' office. "Sir, are you sorry you took me on?"
He looked astounded. "Why of course not! You're one of the most valuable people on this force. We never could have caught Scraggs without you, or half of the others. What kind of silly question is that?"
"Do you know I have leukemia?"
His eyes widened in sympathy. For once, his booming voice was gentled. "No lassie. I'm so sorry."
"Will you release me now that you know?"
"Do you want me to?"
She shook her head.
"Then of course not. The reason I asked you int today was to ask if you could take on this case." Carefully, he outlined a scheme to capture one of America's most wanted men. They had a lead that he was in the city. He had a weakness for night clubs, alcohol, and women. This would be George's most dangerous mission.
"What do you think?" the captain asked.
"I'll do it."
"If you slip up, it could be tragic."
"I know, and I'll do it."
* * *
George was dressed in a slinky black gown that evening and looked very alluring. In her purse was a picture of Thomas Jenks, though he wasn't hard to find. You don't see such an ugly man often, she thought.
She walked over to his table. "Saved for anyone?"
"For you, beautiful," he answered. Mr. Jenks was getting quite drunk. With each drink he became more talkative, and it wasn't long before the condemning evidence was on tape.
George glanced at Howard the bartender, then nodded slightly. Surreptitiously, he slipped back to a phone. In minutes, the police were everywhere.
Jenks grabbed her arm. "Fools! You can't get me, or I'll kill her," he slurred, drunkenly backing toward the door. He tripped on a chair leg and the gun went off.
With a groan, George slipped to the floor.
Jenks was handcuffed, and George remembered leaving on a stretcher.
* * *
When she awoke, her mother was bending over her, tears streaming down her face.
"Did we get him?"
"Yes. Yes, George, you did. Oh, darling, everything will be all right, and you'll quit this job immediately."
"No. Everything won't be all right. I won't have to quit, Mama. I'm going to die soon. I know about the leukemia. Thank you for, though, for trying not to spoil my happiness. It didn't. Not really."
She had rarely spoken of religion. "I'm not really dying, I'm just going to my father in Heaven, where there's no pain or death. I'll wait for you both there. I love you both so much. Please — give the boys my best. Goodbye Mama, Papa."
A beatific smile crossed her face, and her eyes closed.
"Brave as they come," Mr. Carr murmured, and they bent their heads in grief.
Teacher's note: "An excellent story. Kept the reader's interest every minute." Grade: A
"Long Cool Woman in a Black Dress" was one of Julie's favorites. Her heroine dies in a long black dress. In another of her stories, young rock musicians sing it as a cover.
Saturday night I went downtown
Working for the F.B.I.
Sitting in a nest of bad men
Whiskey bottles piling high
Bootlegging boozer on the west side
Full of people who are doing wrong
Just about to call up the D.A. man
When I heard this woman singing a song.
A pair of forty-fives made me open my eyes
My temperature started to rise
She was a long cool woman in a black dress
Just a five nine
Beautiful
Tall
With just one look I was a bad mess
Cause that long cool woman had it all.
Saw her heading to the table
Well a tall walking big black cat
When Charlie said "I hope that you're able
Boy"
Well
I'm telling you she knows where it's at
Well suddenly we heard a siren
And everybody started to run
A jumping out of doors and tables
Well I heard somebody shooting a gun.
Well the D.A. was pumping my left hand
And a she a holding my right
And I told her don't get scared
Cause you're gonna be spared
I gotta be forgiven
If I want to spend my living with
A long cool woman in a black dress
Just a five nine
Beautiful
Tall
With just one look I was a bad mess
'Cause that long cool woman had it all
Had it all
Had it all
Had it all
Songwriters: Alan Clarke / Roger Frederick Cook / Roger John Reginald Greenaway
Long Cool Woman lyrics © Universal Music Publishing Group, Carlin America Inc
Julie sharply criticized not just the death penalty, but life imprisonment. In a May 8, 1975, high school newspaper editorial, she wrote:
"Murder is a horrible crime to commit and, of course the offender must be punished, but does that mean he should rot in prison until he dies? I don't think so . . . nor do I think any person has the right to say someone should never be let out of prison, or give them the death penalty." She urged her readers to "Put yourself in their shoes — the convicts are still humans, too. I hope people will be willing to help them and lend support in convicts' efforts to rehabilitate themselves."
Six months later, the "opinionated," outspoken, and often censored teenager was murdered, three weeks before her 19th birthday. Drug traffickers in small-town Waverly, IA, are the primary suspects. Local police officers launched a smear campaign loaded with red herrings, rumors, character assassinations, and cover-ups.
6-member strike force to aid agencies in rural drug-busting By David Yepsen and Paul Leavitt  Oct. 12, 1975  5A
Saying "all indications are that there is an increasing drug problem, especially in the rural areas" of Iowa, the state director of narcotics and drug enforcement announced last week the formation of a six-member "strike force" to aid local  law enforcement agencies in rural drug-busting efforts. The agents will work out of offices in six Iowa cities: Sioux City, Council Bluffs. Des Moines, Mason City, Burlington and Davenport to provide, them easy access to rural areas. G. Hank Mayer, the director of the narcotics unit, said the agency recently obtained a $225,000 grant from the Iowa Crime Commission to finance the force.
 Iowa Cold Cases Jody Ewing says December 13, 2014 at 12:54 am   Julie was such a beautiful and talented young woman, and I'm certain there are still people out there who know exactly who's responsible. They may hide (sometimes in plain sight), but at least we can serve as a regular reminder that these victims' lives will not be forgotten and their unsolved cases won't eventually just "quietly go away." For many of these killers, the day will come when they get that dreaded knock on the door. I like to think of the wall plaque that hung on Warden Norton's office wall (from Shawshank Redemption) proclaiming, "His judgment cometh, and that right soon." The one(s) who "cometh," however, will be bearing handcuffs and an arrest warrant. 
For more details click on Jody Ewing's
"Iowa Cold Cases"
website. Thousands of unpaid hours of volunteer work on hundreds of unsolved Iowa murders have kept Jody too busy to get her own novels polished and published, but watch out – Jody is a writer of immense talent, passion, and story telling skill. Give her time, and Jody will deliver the sad, sordid truth hidden in these mysterious tragedies, all in the guise of fiction.
Some of Julie's favorites – she was an avid reader and writer
Case # 76-00382 – Homicide
Julia "Julie" Ann Benning age 18
Disappeared From: Waverly, IA | Bremer County | Body Found in: Shell Rock, IA
Butler County
Investigating Agencies: Federal Bureau of Investigation and
Iowa Division of Criminal Investigation
Date of Death: November 28, 1975 | Body Recovered: March 18, 1976
Like roadside trash, her body was disposed of in a culvert, under a gravel road like the one shown here, a mere six miles from home. Spring rains washed her out into a ditch, where a road grader operator spotted a muddy body stripped of all clothing and all dignity.
Here, a gravel road Julie walked; here, the lone nephew and three of the seven nieces she never met. Life goes on. Julie lives on in our memories but it's like the epitaph for a WWI soldier at the cemetery where Julie is buried:
 A loved one from us has gone,
A voice we loved is stilled;
An empty place is in our homes
That never can be filled.
HOW YOU CAN HELP: Anyone with information about Julia Benning's unsolved murder is asked to contact contact Special Agent Jon Moeller at the Federal Bureau of Investigation at 712-258-1920. "Gone Cold," a series of stories exploring Iowa's unsolved murders, the Des Moines Register